Why Choose an RMT?
Did you know that in Canada, British Columbia, New Brunswick, Newfoundland, and Ontario hold the highest standards of professional practice in Massage Therapy?
This means that all of our Registered Massage Therapists complete an extensive 3000hr. Massage Therapy Program and Certified Board Exam, which designates them as Primary Healthcare Practitioners. This also means that they are governed and regulated by the CMTBC to ensure that they deliver safe, ethical, and effective care. For more information about Registered Massage Therapists please visit, www.cmtbc.ca.
Registered Massage Therapists extensive education qualifies them as an expert in manual therapy, injury rehabilitation and prevention. As an integral part of our health care system, MSP, WCB, ICBC, and private insurers cover the cost of Registered Massage Therapy treatment. Please visit our Rates page for more information.
Our Team
We are compassionate team of RMT's that pride ourselves on sharing our passion for movement, strength, health, and wellness. Meet the team that fuels the patient centered experience at Restore Massage Therapy: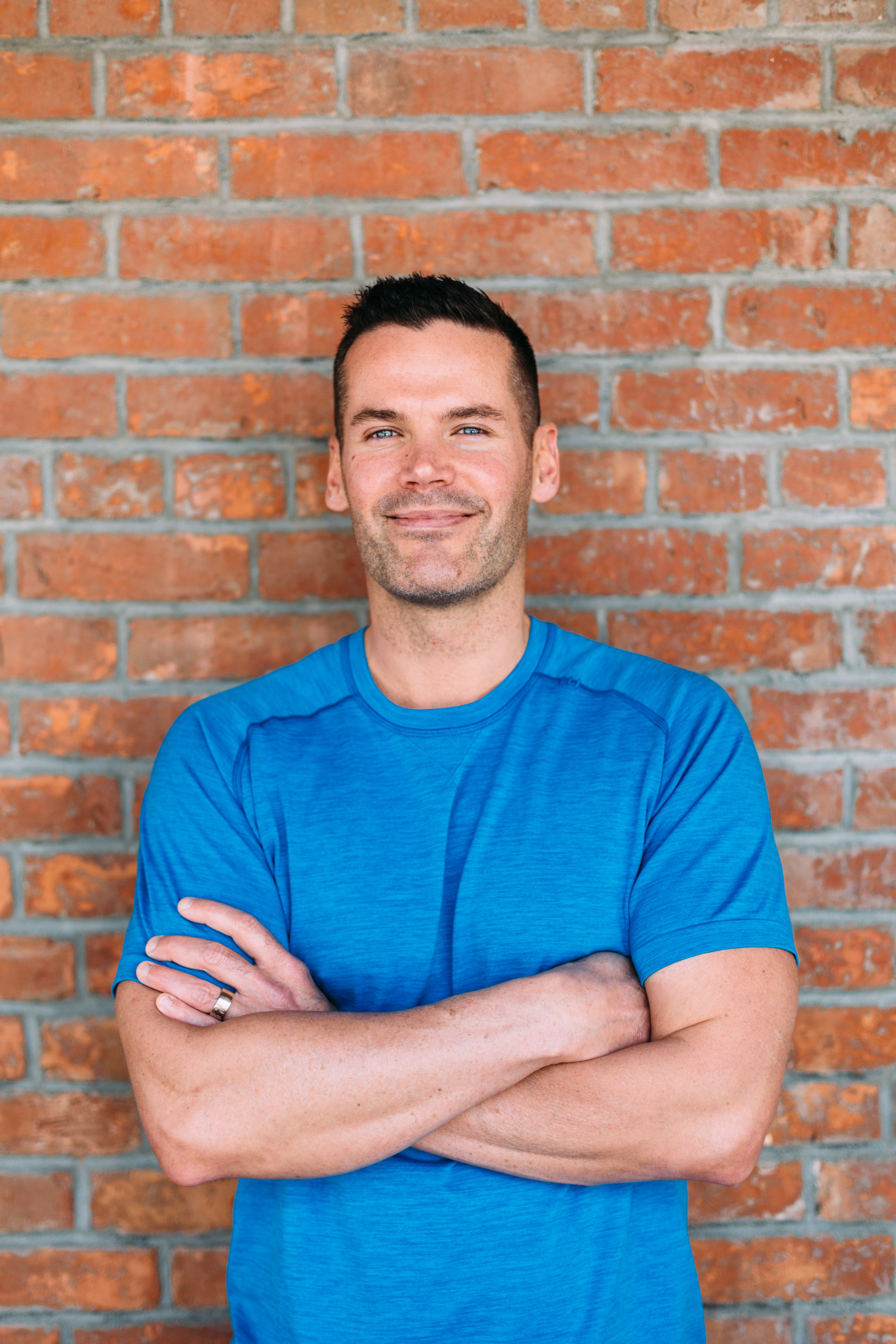 Graduating from Okanagan Valley College of Massage Therapy in 2005, Luke immediately immersed himself in his career as an RMT at Life Mark Health (LMH). Over the course of his 9 years at LMH Luke was surrounded by an influential team of successful physiotherapists, kinesilogists, occupational therapists, sports med physicians, and sports psychologists that solidified and strengthened his knowledge and techniques in assessment and manual therapy.
Luke's biggest passion is helping people by sharing his love for health and fitness. His personal goal is to inspire every patient to be the healthiest version of his or her self. Luke opened RESTORE as he wanted to share his vision of personable rehabilitation in a refreshing and beautiful space leaving every patient feeling rejuvenated and physically restored.
Graduating from Okanagan Valley College of Massage Therapy in 2013, and a member of the College of Massage Therapists of BC, Ashley's interest in massage therapy stems from a love of working with people, and a strong belief in a natural approach to relieving pain.
Ashley has developed a strong practice in all types of massage therapy, with a focus on myofascial release, trigger point therapy and prenatal massage. Through listening, assessment, and evaluation of each individual's particular condition, Ashley develops a treatment plan unique to each client. She educates her clients, prescribes stretches and strengthening exercises, so they can continue to benefit from their massage treatment at home.
Ashley enjoys anything that involves the Okanagan sunshine. She is also very passionate about traveling, her most recent trip being to Italy and Switzerland.
Kiera graduated Okanagan Valley College of Massage Therapy in December 2015 and is now a proud member of the College of Massage Therapists of British Columbia (CMTBC). Being a recent graduate, she brings an ambitious attitude to the team. She is excited to begin her career at Restore Massage and to reside in the beautiful Okanagan. Kiera enjoys working with people and shares a strong belief in the many benefits of massage therapy.
Using her freshly acquired knowledge, Kiera uses a variety of techniques in her practice to achieve ideal treatment results such as: myofascial release, trigger point therapy, Swedish massage, and neuromuscular therapy. She also ensures providing a thorough assessment with each and every one of her patients.
Kiera grew up with a love for the outdoors in a small northern community. You will find her camping, hiking, or just simply enjoying one of the gorgeous Okanagan Lakes.  Her love for the water stems from her background in instructing various aquatic activities, including swim lessons and aqua fitness classes.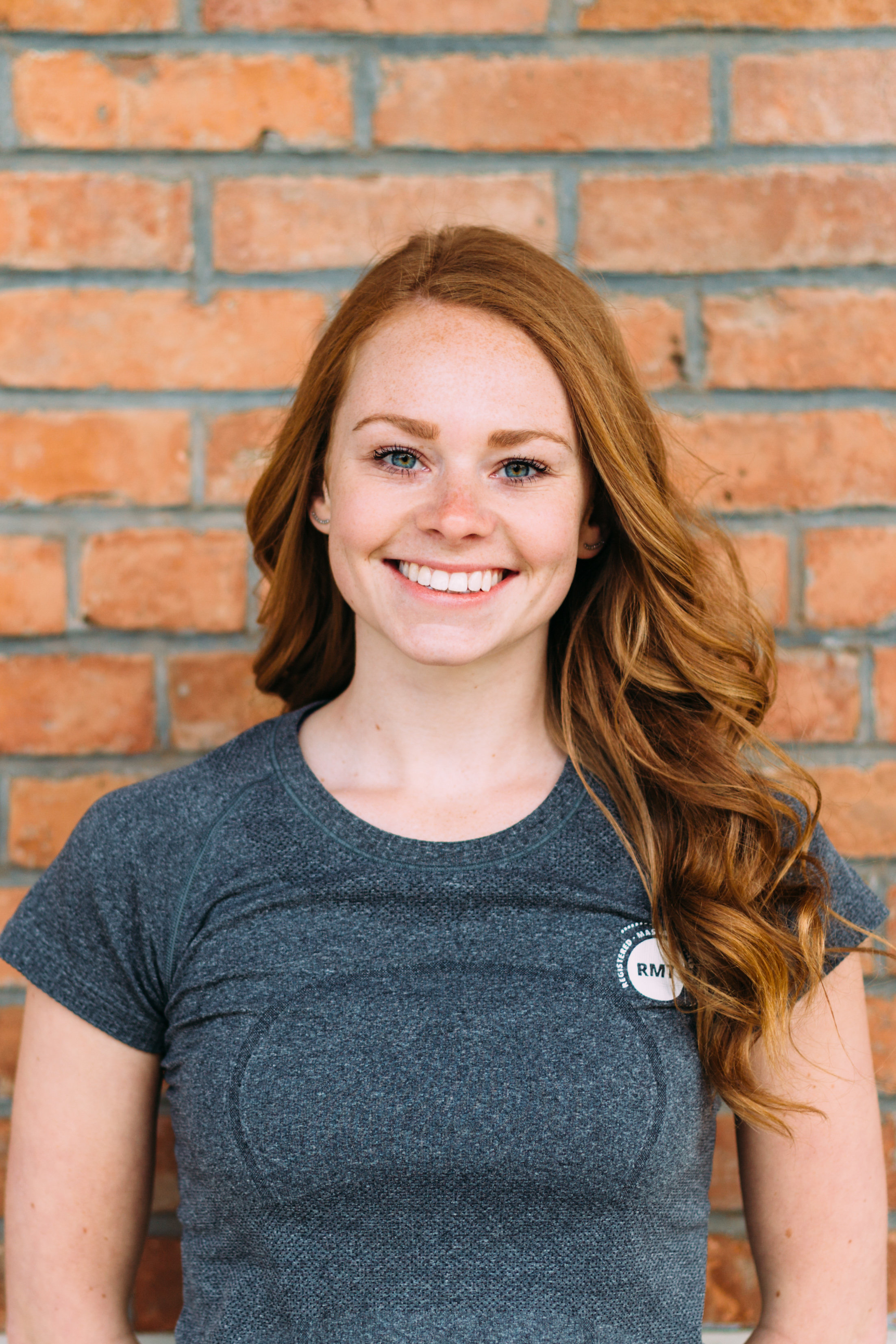 Graduating from Okanagan Valley College of Massage Therapy in 2016 and a member of the College of Massage Therapists of BC, Brooke is beginning her career as a RMT with a fresh perspective and enthusiasm towards the health care profession.
Brooke's interest in massage therapy started with the desire to help people. Her passion for human biology, kinetics and health led her to receive top academic and practical awards during her studies. Brooke takes time to listen to her clients needs in order to create an effective treatment plan for each individual. You can expect treatment to begin with a thorough interview and assessment, followed by techniques such as myofascial release, swedish massage and neuromuscular therapy, leaving time to instruct appropriate homecare.
Brooke originally moved to the Okanagan to attend college, but fell in love with the area in the process and decided to make it her new home. While growing up in Smithers, she was involved in sports and other recreational activities offered in the area. She is excited to explore the Okanagan, continue her love for sports and be a part of the Restore team. 
Lola Cockwell,
Pet Therapist
Lola is our very own highly qualified Pet Therapist. She has 7 years of first-"paw" experience in her field. As a caring canine she has the natural ability to ease stress, tension, and pain. Lola takes great pride in greeting every patient as soon as they enter the clinic with love and attention.
You will often find Lola begging for treats and asking to sit on your lap. She enjoys a vigorous massage at the end of her day, which is a perk to being apart of the Restore team. In her spare time you will find her playing fetch and enjoying the Okanagan sunshine.